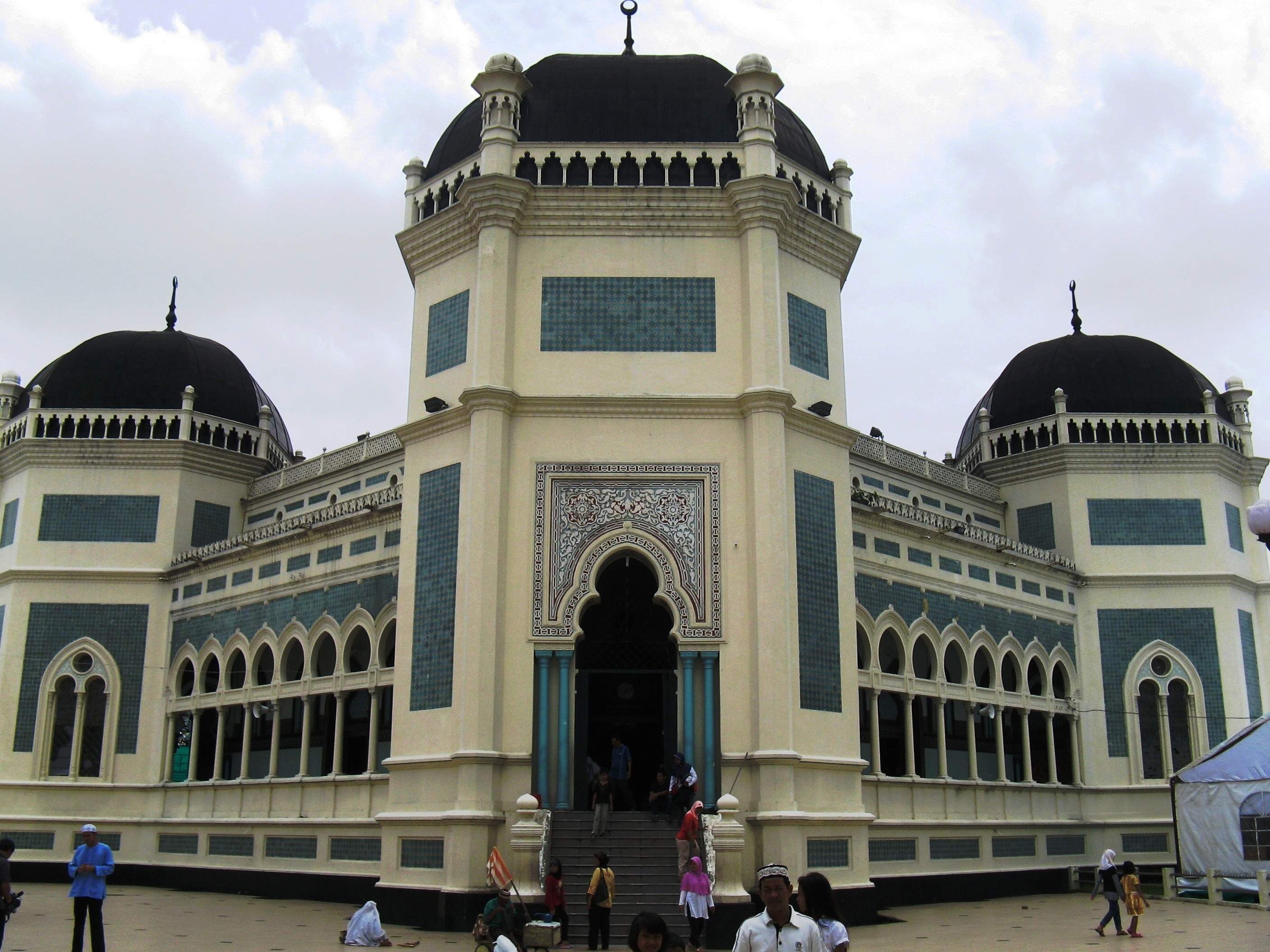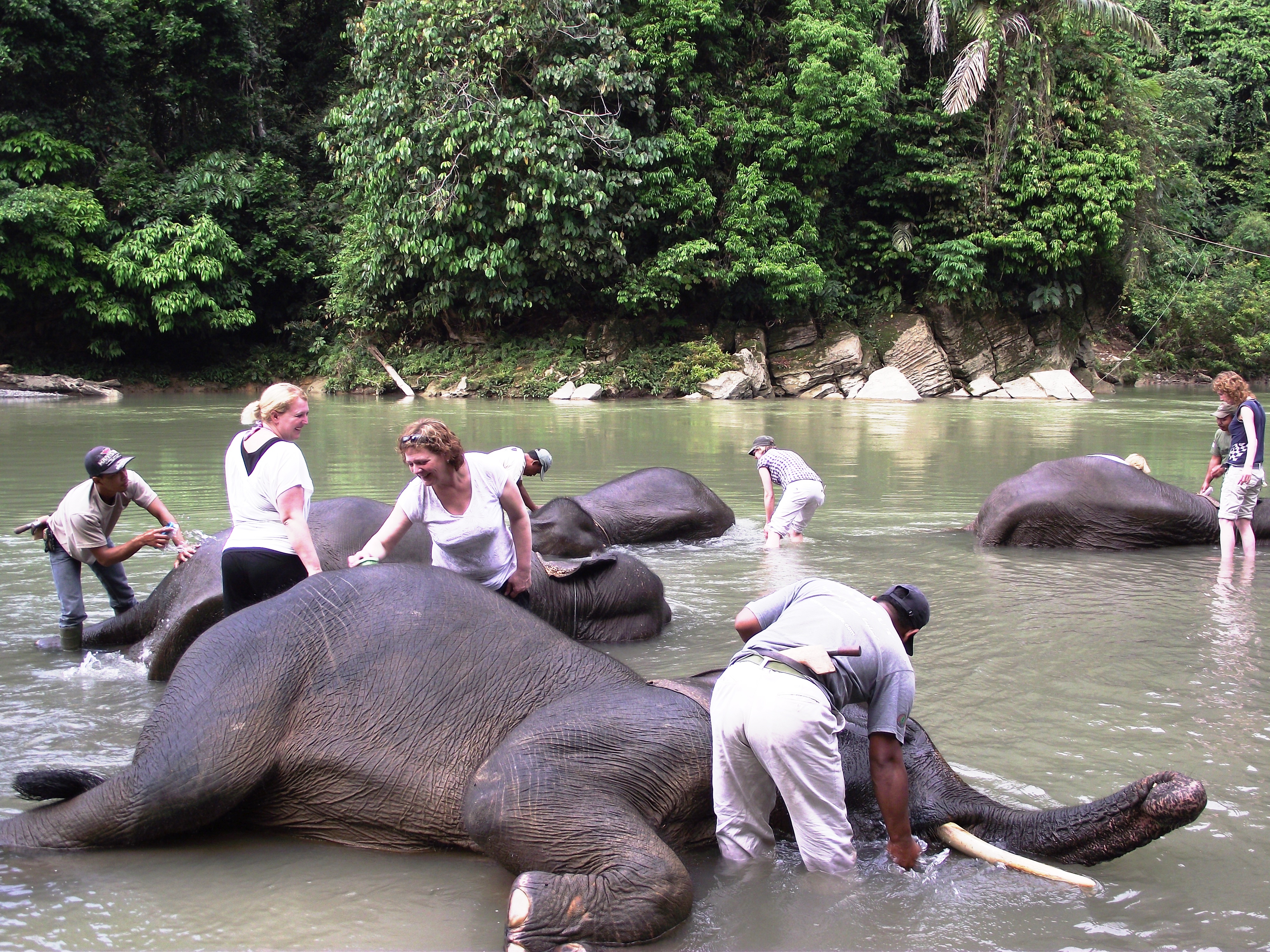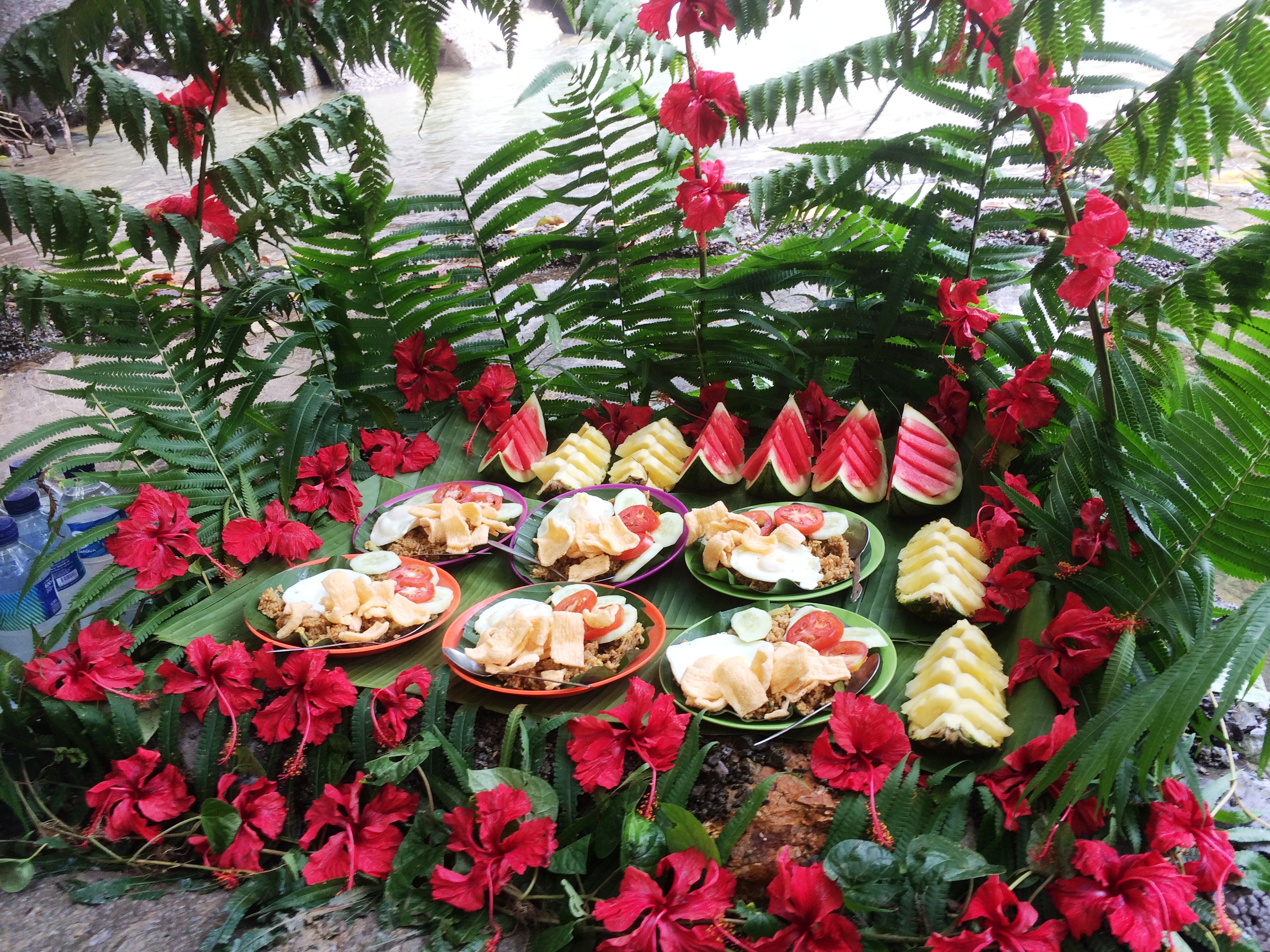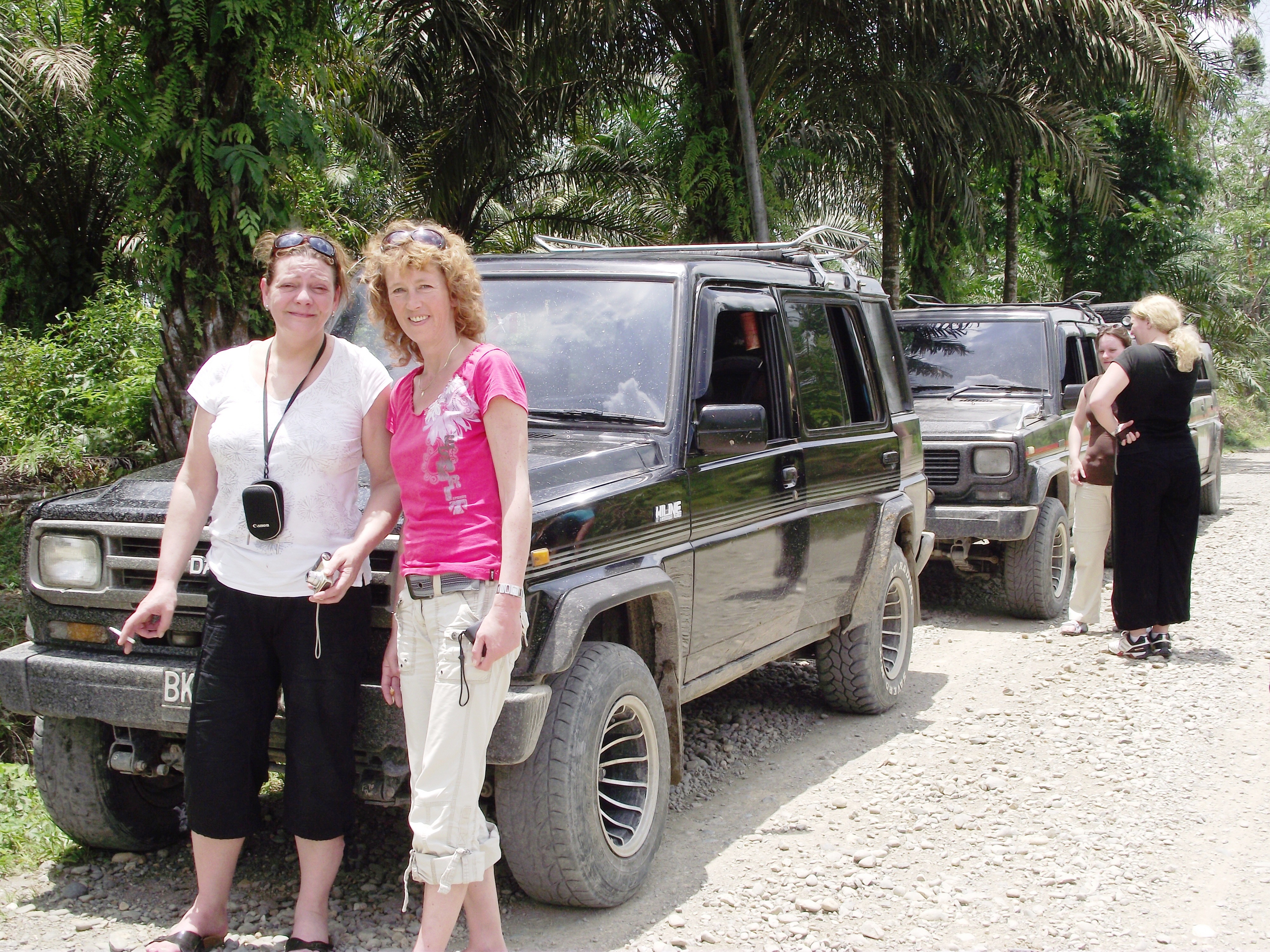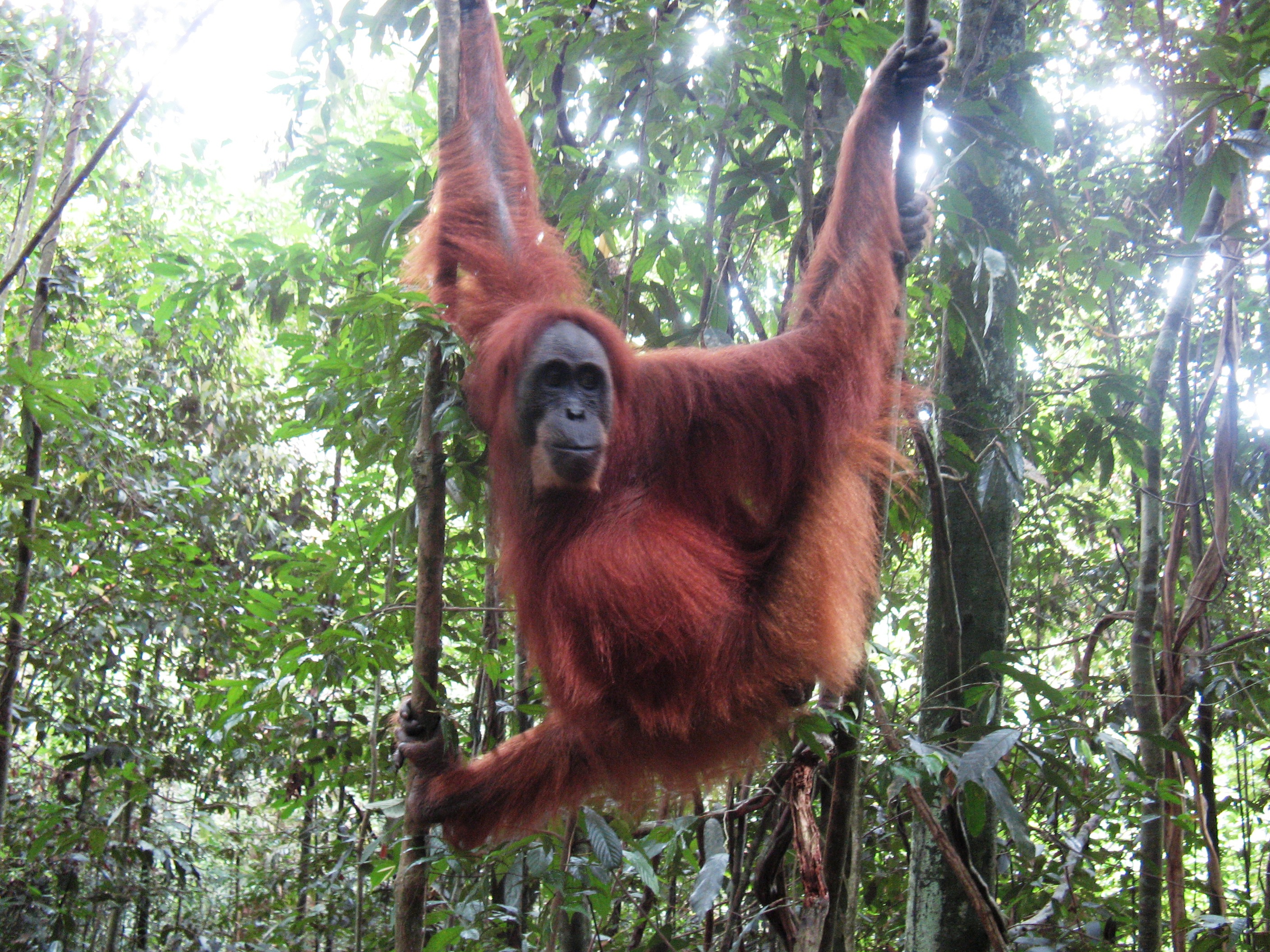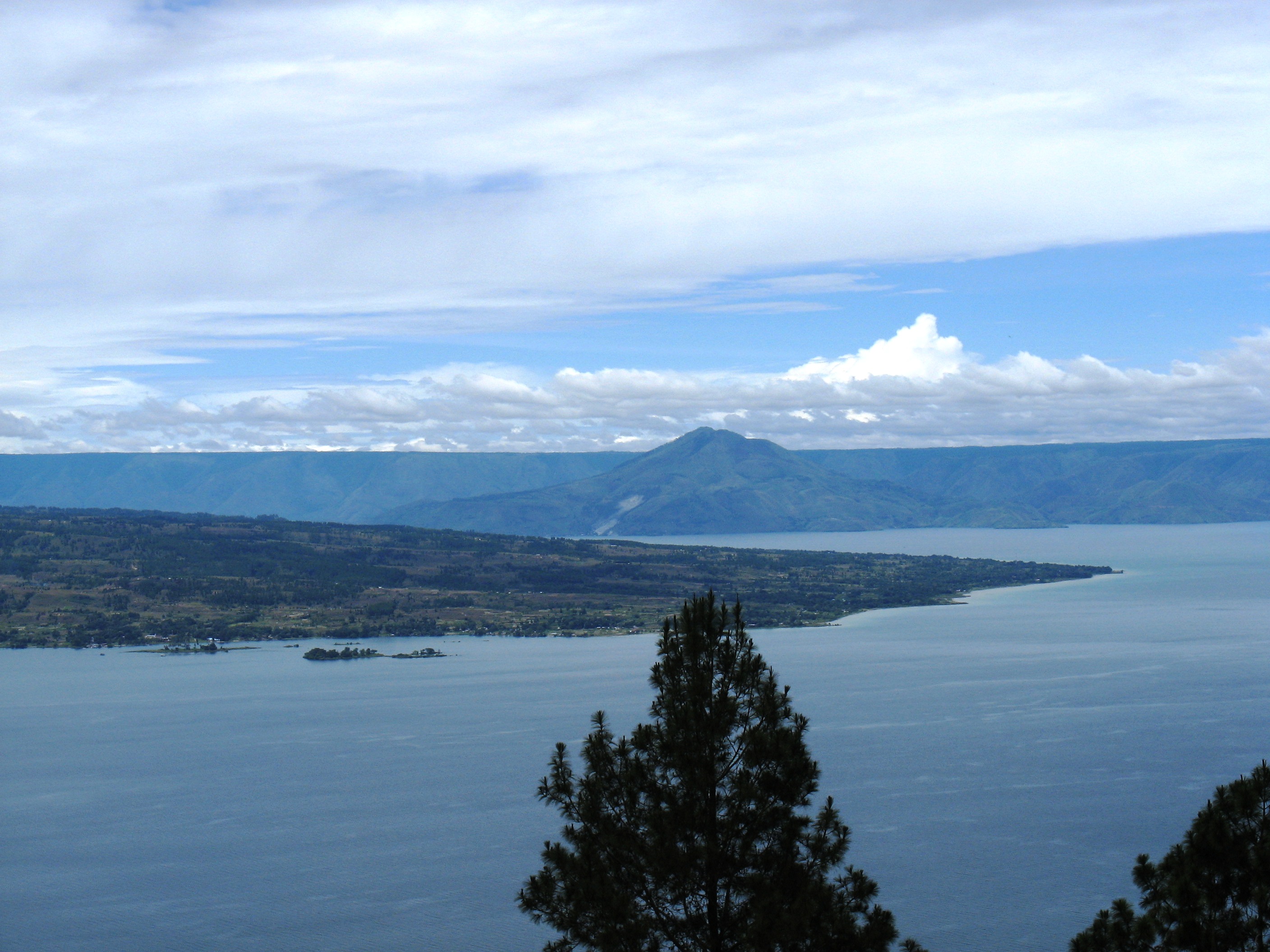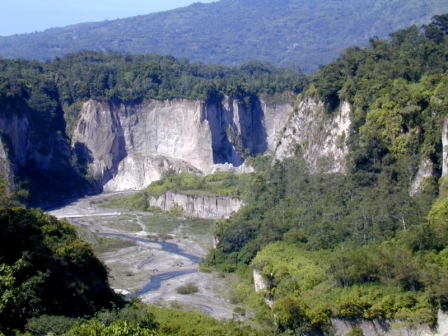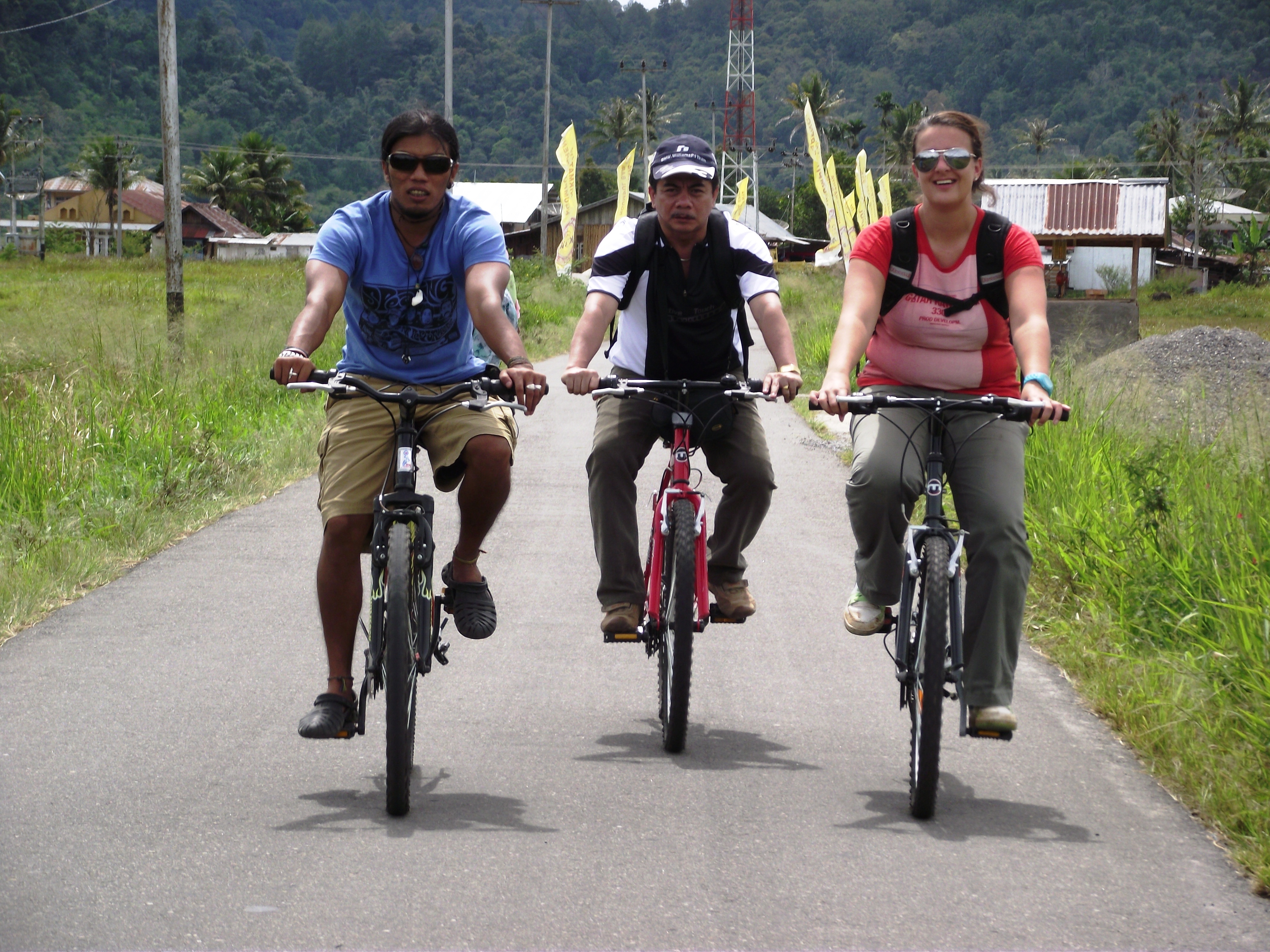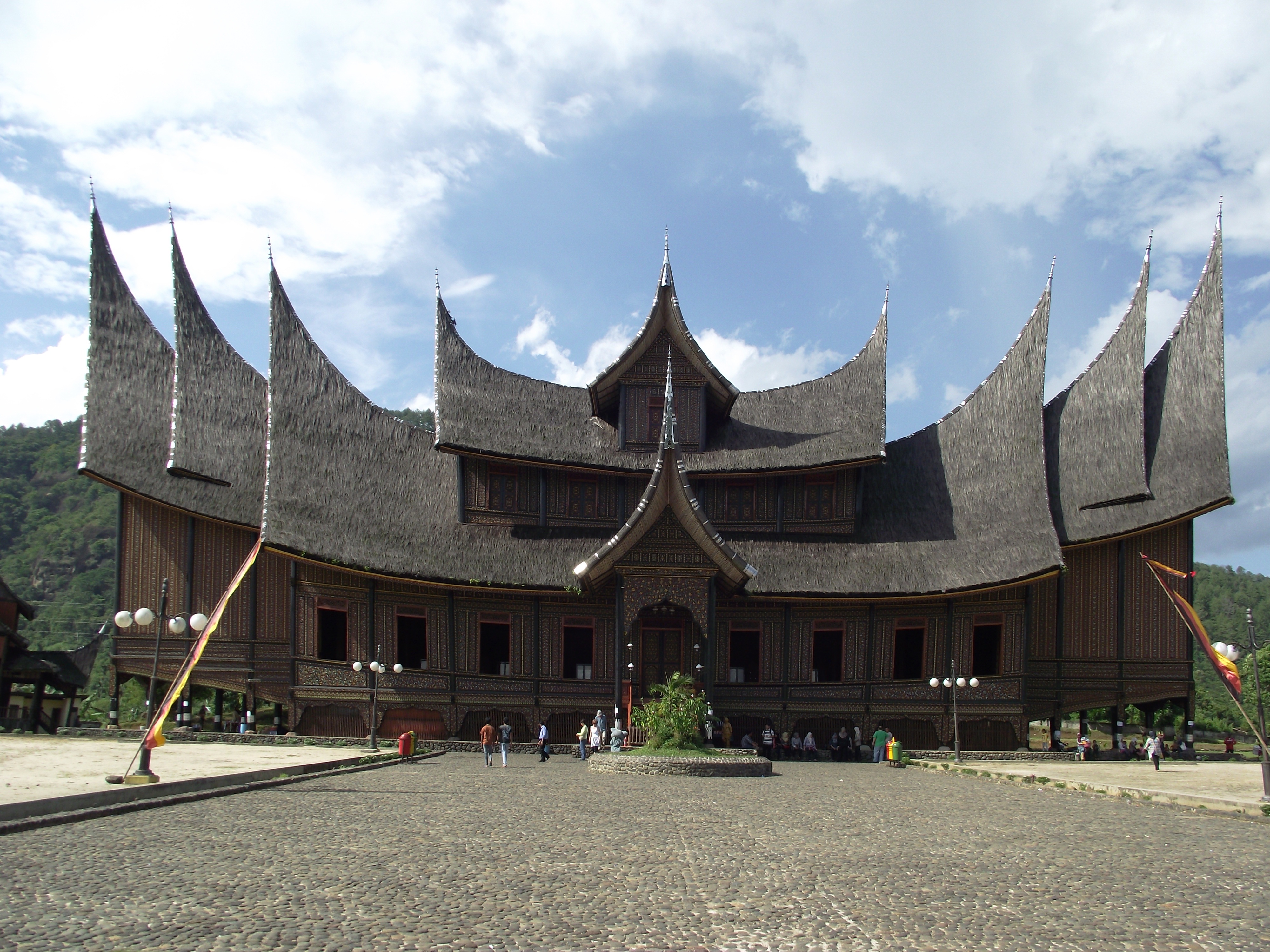 Description
Encounter remarkable wildlife, smouldering volcanoes & traditional cultures on this trip across Sumatra. Travel from the capital of North Sumatra to the old Dutch colonial town of Padang on the western coast, stopping to spot Sumatra Elephant, orangutans, explore Lake Toba the biggest lake in South East Asia, experience the island's diverse heritage and more.
Sumatra is a bountiful island blessed with fascinating natural spectacle, exotic wildlife, as well as divergent ethnicities that live alongside each other. More than just a home to the legendary Lake Toba, endangered Orang Utans, and the delightful Batak culture, Sumatra has plenty of unexplored wonders waiting to be discovered. It is our great pleasure to unlock these hidden havens and continually bring you the exclusive vacation in Sumatra.
Tour Itinerary
DAY 01: ARRIVAL IN MEDAN (Emerald Garden Hotel / Le Polonia Hotel / or similar)
Upon arrival at Kualanamu International Airport pick up by our tour guide and then Transfer to hotel, afternoon free at own leisure.

DAY 02: MEDAN – CITY TOUR – TANGKAHAN  (Mega Inn Lodge)     (B)
After breakfast city tour visiting Sultan Palace, Great Mosque, Chinese Temple and then drive to Tangkahan via Binjai and Batang Serangan. Afternoon arrival at Tangkahan check in MEGA INN

DAY 03: TANGKAHAN – ELEPHANT WASHING & RIVER SAFARI   (B,L)
After breakfast walking to the elephant station and then join  with the Mahout during washing the Elephants, and feed the elephants, after feeding the Elephant enjoying Tubing through the river and stop will be made at fantastic Buluh Waterfall where you may enjoy the waterfall, take natural shower and enjoy sun-bathing and swimming on the river. Enjoy picnic lunch on the bank of the river. Afternoon arrival at the village you can get in touch with local people, where you can see the daily activities of the local people and then return to guest house by walking, arrival at guest house you can take a rest or visit hotsprings and waterfall near the guest house.

DAY 04: TANGKAHAN – BUKIT LAWANG BY JEEP (Bukit Lawang Cottage / The Heritage Hotel / Rindu Alam Hotel)   (B)
After breakfast leave Tangkahan for Bukit Lawang by Jeep passing plantation and jungle road, on the way stop at plantation and several interesting places for enjoying the panorama and witness the activities of the local people. Upon arrival at Bukit Lawang check in to hotel.

DAY 05: BUKIT LAWANG – TRACKING     (B)
After breakfast walking to the jungle to start a jungle tracking to explore the nature of Leuser National Park with their flora and fauna, there will be possibility to see Orang Utan in their own habitat and other kind of animals such as Thomas leaf monkeys, long tail maccaque, gibbon, black gibbon and other kind of flora and fauna of tropical rain forest. This tracking will take about 03 hours, after tracking return to hotel.
Afternoon free at own leisure to enjoy the nature of Bukit Lawang where you can also walking to the village around the hotel.

DAY 06: BUKIT LAWANG – BRASTAGI (Sinabung Hills Hotel / Sibayak Intl Hotel / Grand Mutiara Hotel)    (B)
After breakfast drive to Brastagi, on the way stop at Sembahe River, passing Sibolangit, and arrival at Brastagi visiting Lhumbini Park with its duplicate of Shwedagon pagoda, then visit fruit market and Gundaling Hill. Afternoon check in to hotel.

DAY 07: BRASTAGI – SAMOSIR / LAKE TOBA   (Tabo Cottages / Toledo Inn / Samosir Villas)    (B)
After breakfast drive to Samosir, on the way visit Batak Karo traditional village at Dokan, stop at Sipiso-piso waterfall, visiting "Rumah Bolon" (Long House) the old Palace of Batak Simalungun Kings and stop at Simarjarunjung to enjoy the fantastic view of Lake Toba. Arrival at Parapat crossing to Samosir Island by ferry boat, arriving on Samosir Island check in to hotel.

DAY 08: SAMOSIR – EXCURISON BY CAR   (B)
After breakfast excursion on Samosir Island by car, visiting several Batak Toba traditional villages at :
-    Ambarita : To see stone chairs and tables the old meeting place of Sialagan Kings.
-    Simanindo : To see Batak Toba traditional dances and museum.
-    Pangururan : To see the view of Lake Toba and Hot springs water.
-    Tomok : To see the old tombs of Sidabutar Kings
along on this trip also possible to stop at school to see the activities of young children in the school, visiting the village where the people make traditional hand weaving + stop also at scenic places like the graves! Afternoon return back to hotel.

DAY 09: SAMOSIR – SIPIROK  (Tor Sibohi Hotel)     (B)
After breakfast crossing back to Parapat and arrival at Parapat drive to Sipirok, on the way stop at pineapple, clove and coffee plantation and visiting traditional market at Balige Sigur-gur and Sipoholon hotsprings. Before arrival at Sipirok, enjoy the nature by walking at the bank of Sarulla river, the ricefield-terraces and arrival at Sipirok check in to hotel.

DAY 10: SIPIROK – BUKITTINGGI (Royal Denai Hotel / Simila)    (B)
Leave Sipirok for Bukittinggi by passing rain tropical forest of Rimba Panti and stop will be made to see the attraction of monkey picking up the coconut. Visit pepper, vanilla, cardamom and cinnamon garden, and crossing the equator line at Bonjol, afternoon arrival at Bukittinggi - the charming town of Minangkabau people - directly check in to hotel.

DAY 11: BUKITTINGGI – MINANGKABAU TOUR  (B)
After breakfast drive to Batusangkar via Tabek Patah, on the way stop at Rao-Rao to visit Minangkabau traditional village and stop to see traditional coffee milling, arrival at Batusangkar drive to Pagaruyung to visit the duplicate of the Palace of Minangkabau Kingdom, afternoon return to Bukittinggi via Padang Panjang and visit Pandai Sikat village to see Minangkabau traditional hand weaving and wood carving, arrival at Bukittinggi city tour visiting Sianok Canyon (from the panorama point), Fort-De-Kock, Museum and Market. Afternoon return to hotel.

DAY 12: VILLAGE TOUR BY BICYCLE   (B)
After breakfast drive to Panampuang village, it will take about 30 minutes driving from your hotel in Bukittinggi, arrival at Panampuang village visiting traditional embroidery and then start the trip with bicycle to explore the villages where you will stop at rice field to see the farmer working on rice field traditionally during planting the rice or harvest time, you may also try and join with the farmer during working at rice field, then continue by bicycle to visit school in the village and keep in touch with local peoples in the village during their daily activities such as making traditional handy craft or snack,  you can also stop at coffee shop in the village to try traditional coffee and get in touch with the villagers at coffee shop, since coffee shop is used by the villagers for social contact. Afternoon return to hotel in Bukittinggi.
DAY 13: BUKITTINGGI – PADANG / AIRPORT   (B)
After brekfast drive to Padang via Anai Valley, on the way stop at Anai Waterfall, arrival at Padang directly transfer to Airport.

INCLUDED :
- Accommodation based on twin sharing room at above mentioned hotels
- private air-conditioned car / tourist coach
- Daily breakfast
- Tours
- Transfer
- Entrance fee
- Elephant washing at Tangkahan + elephant feeding
- Tubing at Tangkahan + picnic lunch
- Jeep (Tangkahan – Bukit Lawang)
- Tracking at Bukit Lawang (03 hours) included local guide and permit
- Return ferry boat for crossing from Parapat to Samosir Island
- Bicycle trip at Bukittinggi
- English speaking tour guide.

EXCLUDED :
-    Airfares, airport taxes, insurance, donation, tips, elephant riding at Tangkahan, camera permit at Bukit Lawang and all personal gratuities.