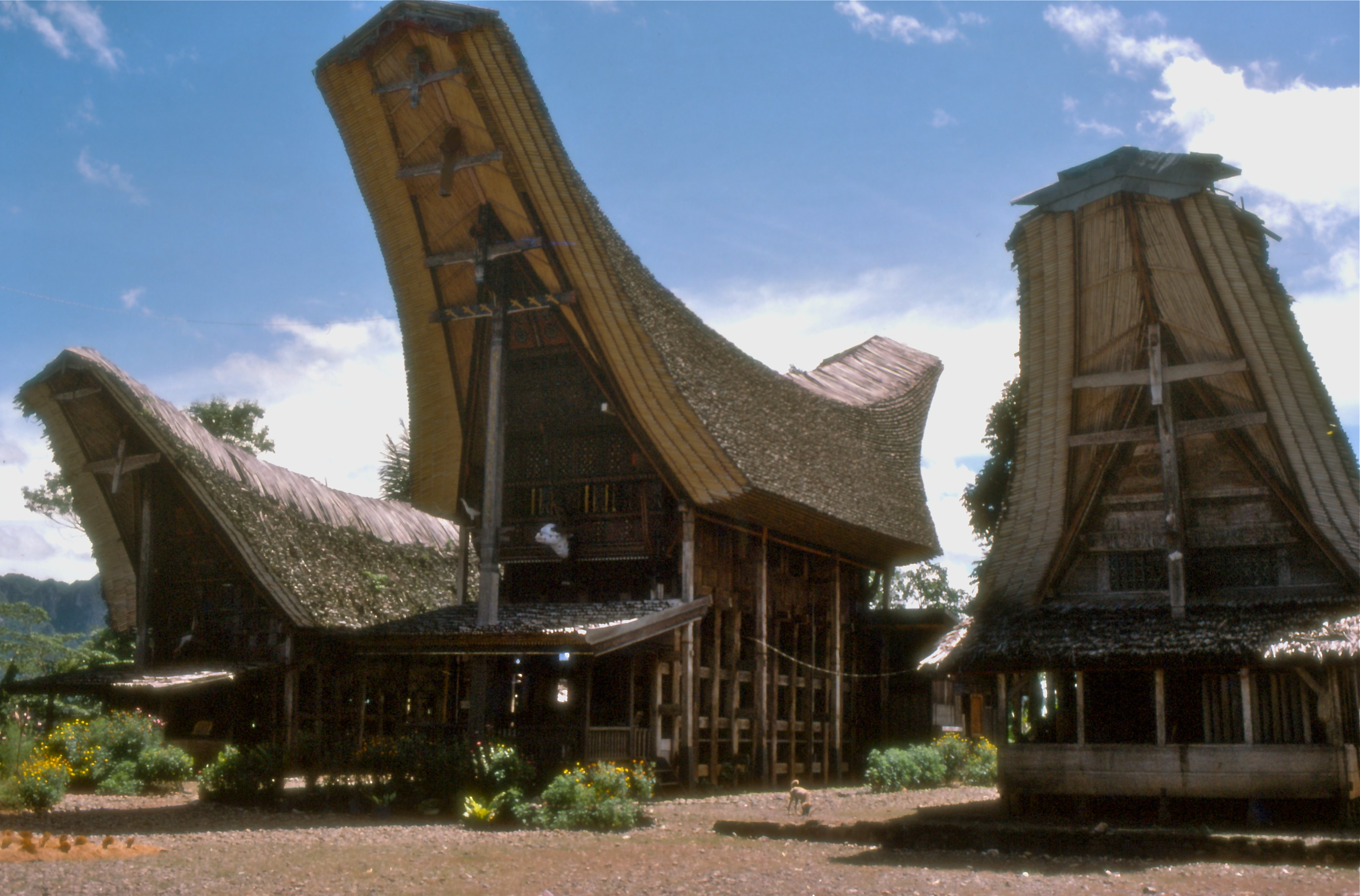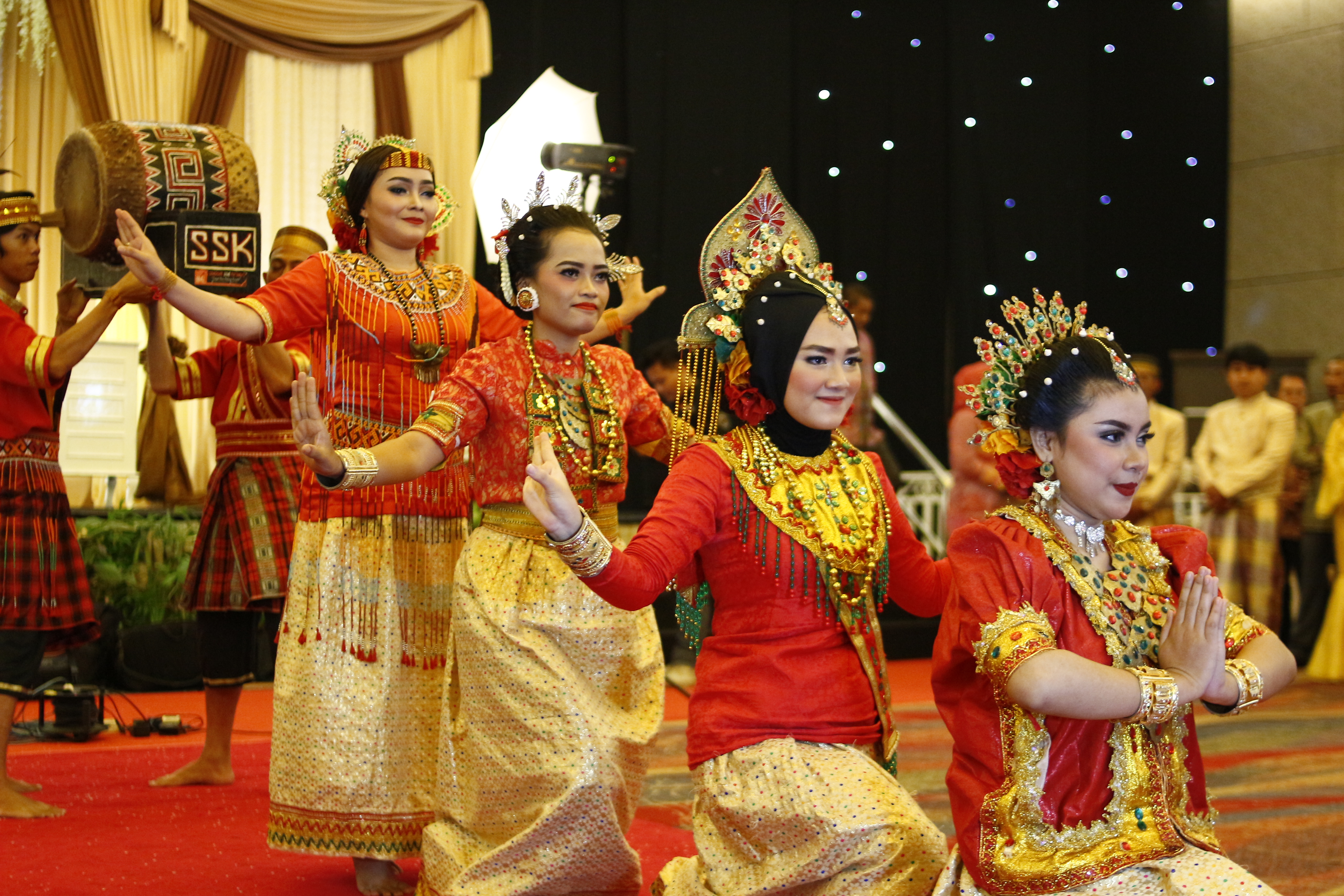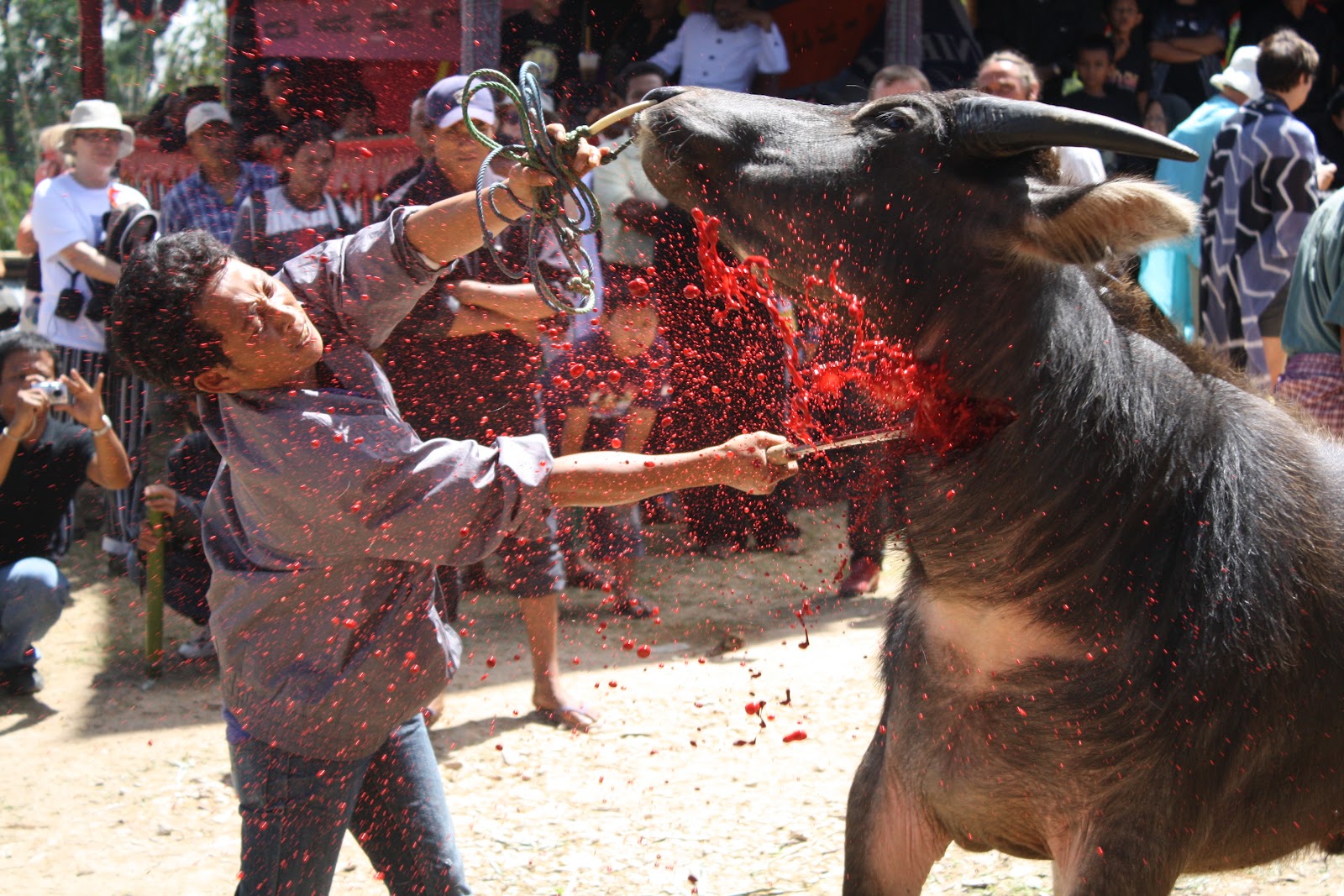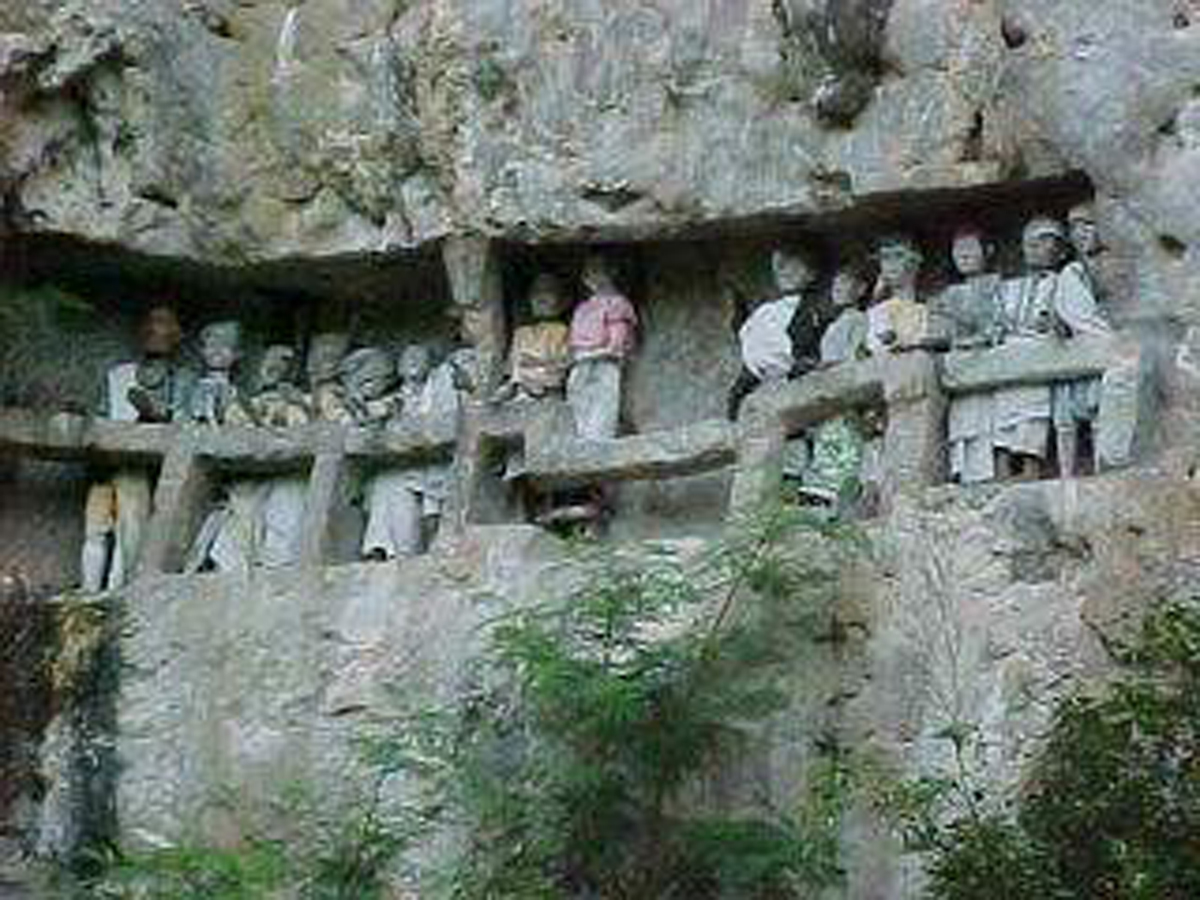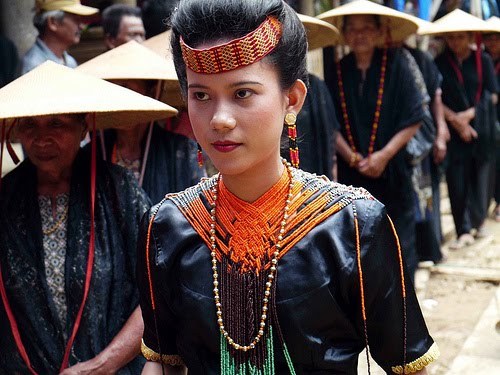 Description
Tana Toraja is indeed famous for its unique culture. One of them is the funeral ceremony called Rambu Solo. Rambu Solo is a funeral procession of Torajan people, which is different from common funeral ceremony.
By this Rambu Solo funeral ceremony, you can see that Tana Torajan people respect their ancestors very well.  The funeral procession consists of several show lists, wherein each of the show, you will able to see the cultural values that still highly maintained by the people of Tana Toraja.
Funeral Ceremony Procession
Mainly, the funeral ceremony is divided into 2 processions, which are Funeral procession (rante), and Art Show. These processions aren't performed separately but completing each other into a full funeral ceremony.
The funeral Procession / rante consists of sequenced shows. It is held in an open space located in the middle of the Tongkonan Traditional House complex. Those shows are:
- Ma'Tudan Mebalun is a corpse wrapping process.
-
Ma'Roto, that is the process of decorating the coffin with gold and silver string.
-
Ma'Popengkalo Alang is a process of parading the wrapped corpse to a barn until its ready to be buried.
-
Ma'Palao or Ma'Pasonglo is a process of parading the corpse from Tongkonan House to a cemetery complex called Lakkian.
The second procession is the Art Show. This process held not only to celebrate but also a form of respect and pray for the dead. In this procession, you can watch:
-
Buffalo parade which will be sacrificed.
-
Some local music show which are Pa'Pompan, Pa'Dali-dali, and Unnosong.
-
Some traditional dancing shows such as Pa'Badong, Pa'Dondi, Pa'Randing, Pa'katia, 
-
Pa'Papanggan, Passailo and Pa'Silaga Tedong.
-
Buffalo fighting shows, before those buffaloes, are sacrificed.
-
Buffalo slaughtering as a sacrificed animal.
Tour Itinerary
Day 1: Airport / Makassar - Sengkang
Upon arrival at Hasanuddin Airport Makassar, transfer to Sengkang a small village located in the center of the former Bugis kingdom on Lake Tempe. On the way, we will visit Bantimurung located 42 km east-north Makassar, in a steep limestone valley with tropical vegetation and a 15-meter high waterfall. lunch en route. In the afternoon we will try to catch the beautiful views of the sunset over the Lake Tempe we will cross the lake by motorized canoe and visit the fishermen families living on the floating villages Dinner and overnight at a guesthouse in Sengkang.
Day 2: Sengkang - Rantepao
After breakfast, we visit a traditional silk factory, where women hand spin and weave silk cloth. Then transfer to Tana Toraja via Palopo, passing through spectacular view along the road to Toraja. Lunch en route. In the afternoon arrive in Rantepao. Dinner and overnight in Hotel.
Day 3: Explore Toraja
After breakfast, a full day exploring Toraja. First, we will visit Lemo to see rows of Tau Tau statues and the hanging graves. Onwards to Suaya to discover the secret of the Baby Tree, Also visiting today Londa, to see an ancient grave where the deceased are entombed. At Kete Kesu, one of the oldest Torajan villages we can see Tongkonans, and old rice barns, also famous for its traditional colorful woodcarving. Lunch in Rantepao. Dinner and overnight at Hotel.
Day 4: Explore Toraja
After breakfast, drive to Batusangkar to see the old Palace of Minangkabau Kingdom at Pagaruyung and then continue to drive to Singkarak Lake and arrival at Bukittinggi city tour visiting Sianok Canyon, Fort de Kock, museum and market. Afternoon checks in to the hotel.
Day 5: Rantepao - Airport
After breakfast, transfer back to Makassar. Lunch will be served in a seafood restaurant in Pare-Pare. Afterward, transfer directly to Hasanuddin Airport Makassar to catch your flight to your next destination.