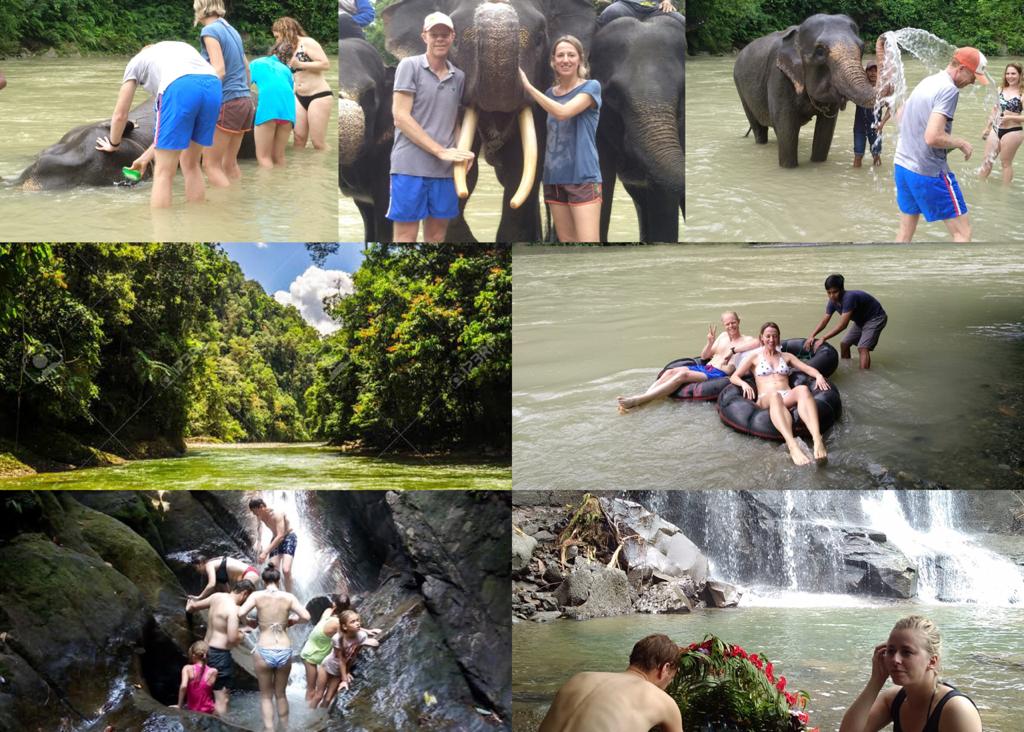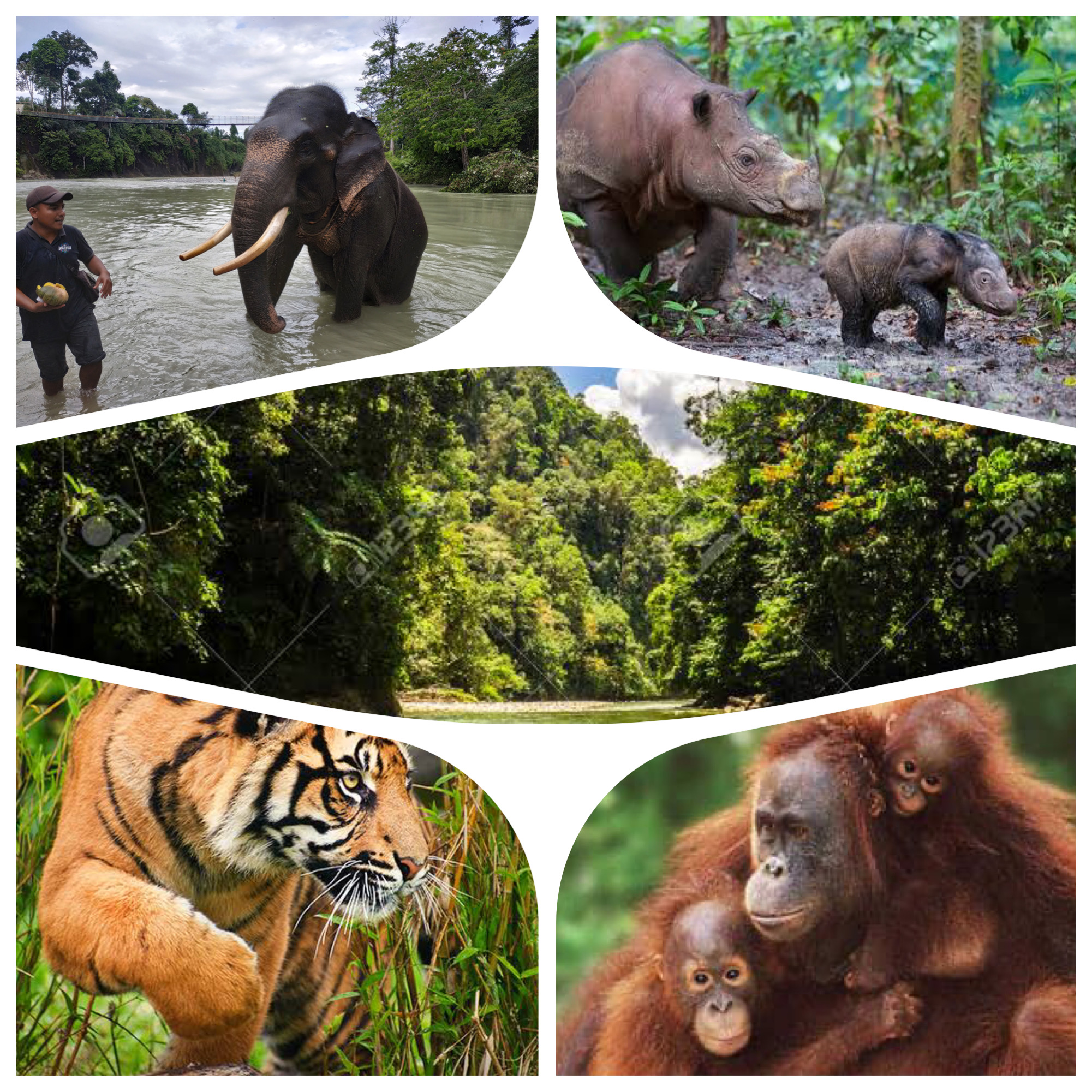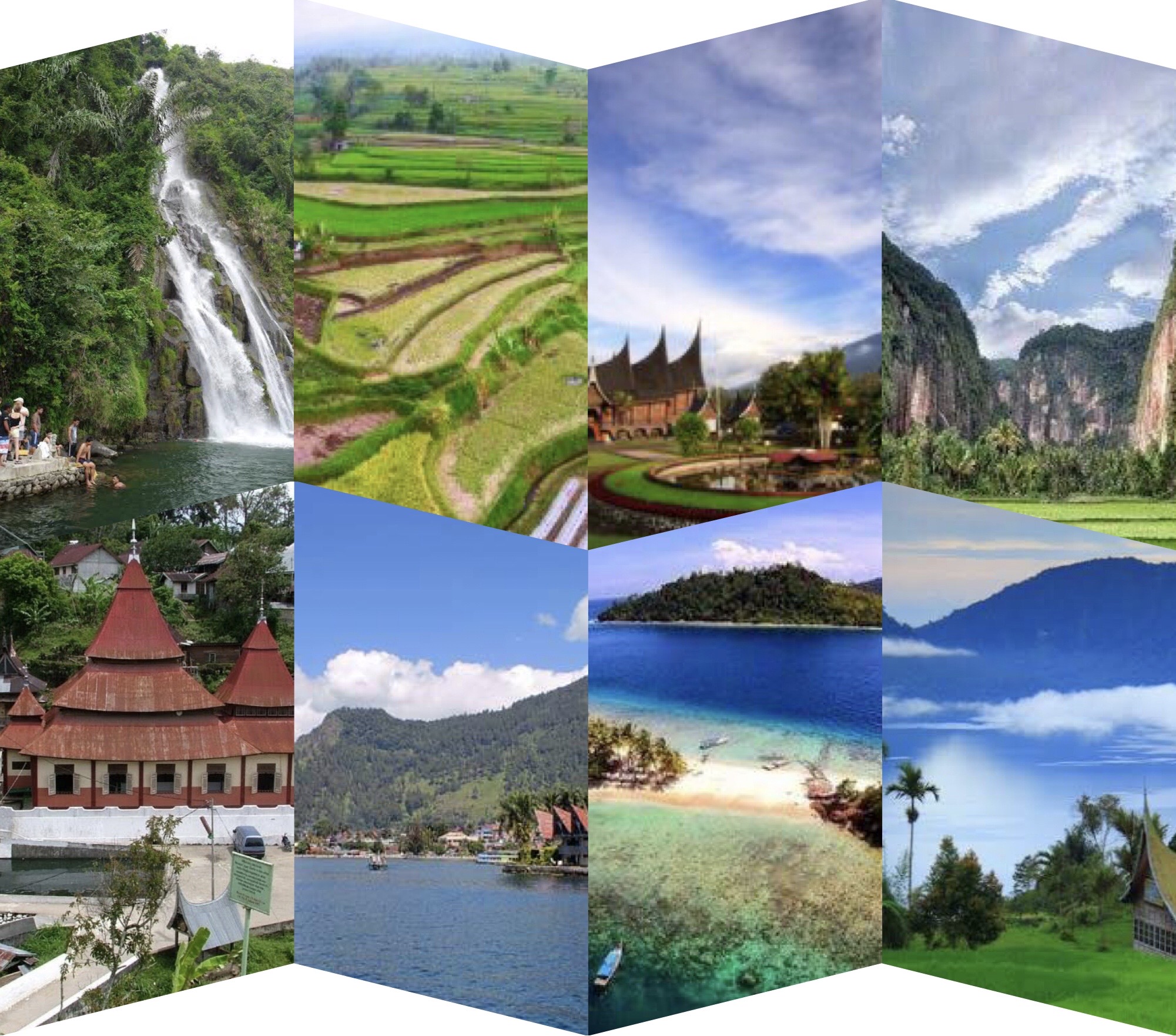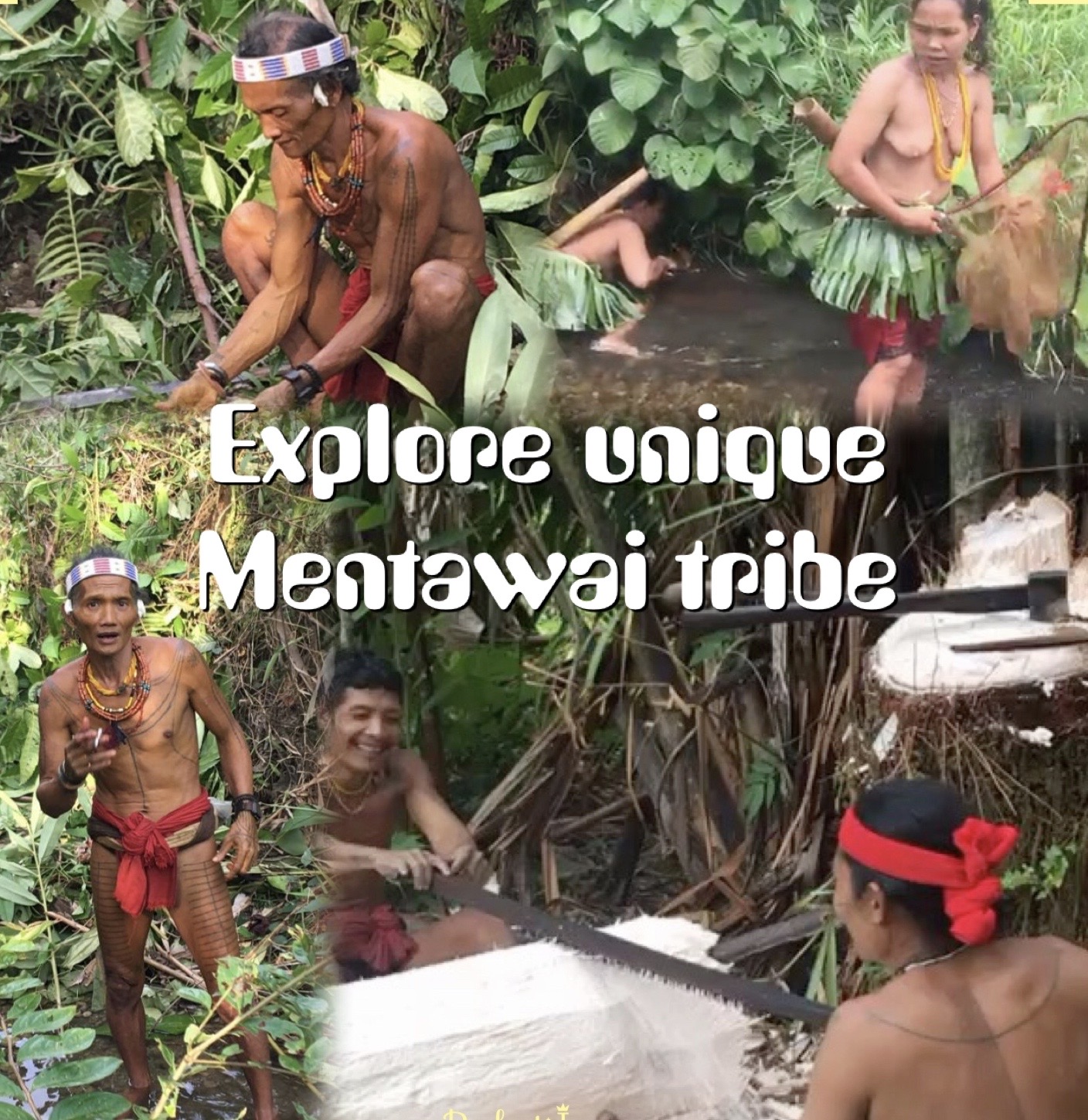 Description
Sumatra is the wild west of Indonesia and a fascinating place to visit. Steamy rainforest, swamping plains and active volcanoes make up this island, which is the 6th largest in the world and the largest in Indonesia. You are guaranteed an adventure here, with hiking, surfing, climbing, wildlife experiences, and jungle treks on offer. Ten national parks boast an impressive array of endemic species, including the Sumatran tiger, orangutan, rhino and elephant. Sumatra is the only place in the world where these endangered animals coexist. You'll find the people are just as diverse as the wildlife and land, with Muslims, Batak Christians and up to 52 ethnic minority groups living on the island, each with unique and fascinating traditions, clothing and lifestyles.
Discover a unique Mentawai tribe, live in the forest in harmony with nature. They believe that everything has a spirit and have the oldest tattoos in the world.
Let's meet the last shamans of Siberut and share with them a piece of their life, in respect and tolerance.
With them, you will discover their unique way of life and you will take part of their daily activities such the preparation of the sagou, their main food, fishing in the river or making loin clothes. Meeting the Mentawai is a wonderful highly positive experience and the possibility to share a lot together.
Tour Itinerary
DAY 01 (Thursday) : ARRIVAL IN MEDAN (Emerald Garden Hotel / Le Polonia Hotel )
Upon arrival at Kualanamu International Airport pick up by our tour guide and then Transfer to hotel, afternoon free at own leisure.

DAY 02 (Friday) : MEDAN – CITY TOUR – TANGKAHAN  (Mega Inn Lodge)     (B)
After breakfast city tour visiting Sultan Palace, Great Mosque, Chinese Temple and then drive to Tangkahan via Binjai and Batang Serangan. Afternoon arrival at Tangkahan check in MEGA INN

DAY 03 (Saturday) : TANGKAHAN – ELEPHANT WASHING & RIVER SAFARI   (B,L)
After breakfast walking to the elephant station and then join  with the Mahout during washing the Elephants, and feed the elephants, after feeding the Elephant enjoying Tubing through the river and stop will be made at fantastic Buluh Waterfall where you may enjoy the waterfall, take natural shower and enjoy sun-bathing and swimming on the river. Enjoy picnic lunch on the bank of the river. Afternoon arrival at the village you can get in touch with local people, where you can see the daily activities of the local people and then return to guest house by walking, arrival at guest house you can take a rest or visit hotsprings and waterfall near the guest house.

DAY 04 (Sunday) : TANGKAHAN – BUKIT LAWANG BY JEEP (Bukit Lawang Cottage / The Heritage Hotel / Rindu Alam Hotel)   (B) 
After breakfast leave Tangkahan for Bukit Lawang by Jeep passing plantation and jungle road, on the way stop at plantation and several interesting places for enjoying the panorama and witness the activities of the local people. Upon arrival at Bukit Lawang check in to hotel.

DAY 05 (Monday) : BUKIT LAWANG – TRACKING     (B)
After breakfast walking to the jungle to start a jungle tracking to explore the nature of Leuser National Park with their flora and fauna, there will be possibility to see Orang Utan in their own habitat and other kind of animals such as Thomas leaf monkeys, long tail maccaque, gibbon, black gibbon and other kind of flora and fauna of tropical rain forest. This tracking will take about 03 hours, after tracking return to hotel.
Afternoon free at own leisure to enjoy the nature of Bukit Lawang where you can also walking to the village around the hotel

DAY 06 (Tuesday) : BUKIT LAWANG – BRASTAGI (Sinabung Hills Hotel / Sibayak Intl Hotel / Grand Mutiara Hotel)    (B)
After breakfast drive to Brastagi, on the way stop at Sembahe River, passing Sibolangit, and arrival at Brastagi visiting Lhumbini Park with its duplicate of Shwedagon pagoda, then visit fruit market and Gundaling Hill. Afternoon check in to hotel.
 
DAY 07 (Wednesday) : BRASTAGI – SAMOSIR / LAKE TOBA   (Tabo Cottages / Toledo Inn / Samosir Villas)    (B)
After breakfast drive to Samosir, on the way visit Batak Karo traditional village at Dokan, stop at Sipiso-piso waterfall, visiting "Rumah Bolon" (Long House) the old Palace of Batak Simalungun Kings and stop at Simarjarunjung to enjoy the fantastic view of Lake Toba. Arrival at Parapat crossing to Samosir Island by ferry boat, arriving on Samosir Island check in to hotel.
 
DAY 08 Thursday) : SAMOSIR – EXCURISON BY CAR   (B)
After breakfast excursion on Samosir Island by car, visiting several Batak Toba traditional villages at :
-    Ambarita : To see stone chairs and tables the old meeting place of Sialagan Kings.
-    Simanindo : To see Batak Toba traditional dances and museum.
-    Pangururan : To see the view of Lake Toba and Hot springs water.
-    Tomok : To see the old tombs of Sidabutar Kings
along on this trip also possible to stop at school to see the activities of young children in the school, visiting the village where the people make traditional hand weaving + stop also at scenic places like the graves! Afternoon return back to hotel

DAY 09 (Friday) : SAMOSIR – SIPIROK  (Tor Sibohi Hotel)     (B)
After breakfast crossing back to Parapat and arrival at Parapat drive to Sipirok, on the way stop at pineapple, clove and coffee plantation and visiting traditional market at Balige Sigur-gur and Sipoholon hotsprings. Before arrival at Sipirok, enjoy the nature by walking at the bank of Sarulla river, the ricefield-terraces and arrival at Sipirok check in to hotel.

DAY 10 (Saturday) : SIPIROK – BUKITTINGGI (Royal Denai Hotel / Similar)    (B)
Leave Sipirok for Bukittinggi by passing rain tropical forest of Rimba Panti and stop will be made to see the attraction of monkey picking up the coconut. Visit pepper, vanilla, cardamom and cinnamon garden, and crossing the equator line at Bonjol, afternoon arrival at Bukittinggi - the charming town of Minangkabau people - directly check in to hotel.

DAY 11 (Sunday) : BUKITTINGGI – EXPLORE LOCAL PEOPLE ACTIVITIES  (B)
After breakfast visit several villages to see how the local people on their daily activities, such as planting the rice on rice-field, and farmer working on their field which helped by water buffalo, and even experience the local people during harvesting time. On this day will provide traditional fried tapioca or fried banana as your snack cooked at the house of local people, afternoon return to Bukittinggi and city tour visiting Sianok Canyon (from the panorama point), Fort-De-Kock, Museum and Market.

DAY 12 ( Monday) : BUKITTINGGI – MINANGKABAU TOUR - PADANG (D'Oxville hotel) B
After breakfast drive to Batusangkar via Tabek Patah, on the way stop at Rao-Rao to visit Minangkabau traditional village and stop to see traditional coffee milling, arrival at Batusangkar drive to Pagaruyung to visit the duplicate of the Palace of Minangkabau Kingdom, and then drive to Padang via Lake Singakarak, Padang Panjang and Anai valley, stop will be made at Anai waterfall, afternoon arrival at Padang you will take to the market to buy all necessary things for the trip to Mentawai / Siberut island, such as rubber boot, gift for Mentawai tribe etc and then check in to hotel.

DAY 13 (Tuesday) : PADANG – SIBERUT – BAT OBAY / BAT ROROGOT   (L,D)
After early breakfast, driver will pick you up at the hotel and then transfer to harbor to catch fast boat to Muara Siberut, fast boat leaving at 07.00AM, this ferry will stop at Sikabaluan and continue to Siberut, arrive in Siberut around 13.00PM and meet with our guide, prepare and report to authority for trekking, continue by local canoe motor in the River, stay in Bat Obay / Bat Rorogot.
 
DAY 14 (Wednesday) : EXPLORING THE NATIVE'S ACTIVITIES IN BAT OBAI / ROROGOT – BUTUI   (B,L,D)
Wake up for a bath in the river. After having breakfast exploring the daily activities of Native's Mentawai tribe such as : making loincloth, fishing and making tattoo and then continue your trip to Butui by local motorize canoe, it will take about 3-4 hours, arrival at Butui village stay at traditional house of Mentawai called "UMA".

DAY 15 (Thursday) : EXPLORING THE NATIVE'S ACTIVITIES IN BUTUI     (B,L,D)
After breakfast in the morning, prepare to explore the Native's Mentawai activities, you will see how the mentawai making poisoneous arrow for hunting and then go for hunting in the jungle  with Mentawai after hunting you will see how they make Sago (main food of Mentawai people) and search for Sago worm and then you will see how to make traditional medicine. Evening you can enjoy traditional dance of Mentawai and also possible to arrange pig feast (traditional dance and pig feast are optional).
 
DAY 16 (Friday) : BUTUI – MUNTEI (B,L,D)
After breakfast, you still have time to enjoy and see the activities of Mentawai people and then leaving to Muntei Village by traditional motorized canoe , on the way stop at Kulukubuk to visit waterfall in the forest, you can swim at waterfall and then return to river to continue your trip to Muntei village, arrival at Muntei village transfer to traditional house of Mentawai or to guesthouse for overnight.
 
DAY 17 (Saturday) : MUNTEI – MUARA SIBERUT – PADANG ( D'Oxvile Hotel) B,L
After breakfast free at own leisure or explore the village, at noon transfer to Muara Siberut to catch fast ferry to Padang, arrive at early evening in Padang. Transfer to your hotel.

DAY 18 (Sunday) : HOTEL – AIRPORT / TRANSFER. B
After breakfast free at own leisure until time transfer to airport.